Adelphian Grads from 1959 and 1961 Publish Book
Brothers Albert and Karl Konrad, graduates of AA, have just published a book about their parents.
Karl graduated from Adelphian in 1959 and became an educator. He graduated from Andrews University with a BA degree and went on to receive his PhD in Chemistry from the Illinois Instutute of Technology. He retired as Professor of Chemistry Emeritus after serving for over 40 years at Southwestern Adventist University. He attends the Keene, TX, SDA Church.
Albert graduated from Adelphian in 1961 and became a pastor after earning both his BA and MA degrees at Andrews University. Now retired, he resides in Churchville, Virginia, where he attends the Staunten SDA Church. The Konrads wrote the book, titled Waiting for Eddie, to honor the love story of their mother and father that spans decades of separation, faith and survival. It is an ASPECT BOOK available in paperback and e-Book for Kindle on Amazon.
Waiting for Eddie
by Albert and Karl Konrad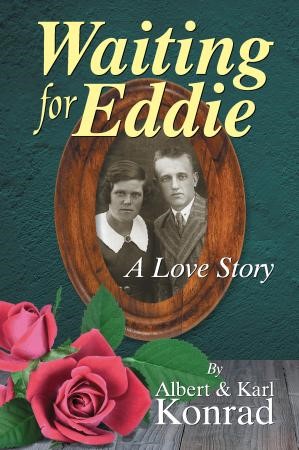 Meet Eddie and Liese Konrad. Theirs is a story of love, separation, faith, and survival that spans decades. Their story begins in 1910, when Liese was born in the Khortitza area of Ukraine and doesn't end until her death in 1981 in Berrien Springs, Michigan.
Follow their journey from their early courtship and marriage, beginning a family, and having to say goodbye due to the vagaries of World War II, to the decades-long separation and the trials of Liese being a single immigrant mother and Eddie becoming a prisoner of war and his subsequent life of hardship under a Communist regime.
World War II destroyed many lives, and ripped apart many families. The Konrad family is no different. They must work together to escape to safety in the midst of a world falling apart. Liese must fight for the very survival of her children. All the while she hopes and waits for her husband to return. She never gives up on her faith or her God, and she never stops waiting for Eddie.
Editor's Note: I just purchased and downloaded the Kindle Version from Amazon to read on my phone. Finished the book in almost one sitting. Found it very engaging, especially since many of the people and places were familiar, having attending Adelphian Academy in Holly myself. Recommend it!